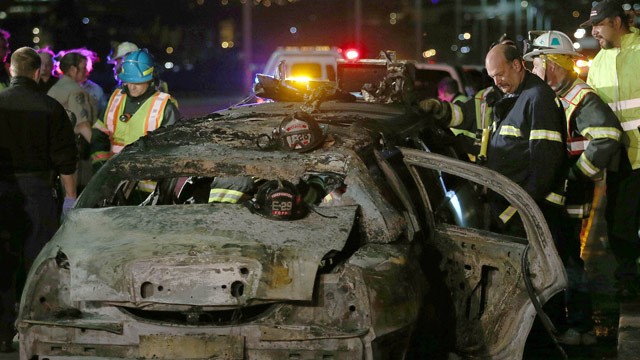 May 4th marked a terrible tragedy in the limousine industry. A Limousine carrying a bachelorette party of 9 women caught fire in San Francisco. The 1999 Lincoln was crossing San Francisco Bay Bridge at the 7th mile as the passengers started to smell smoke. The interior started to get foggy and when the driver pulled over the back of the car was already flaming. The driver and 4 members of the party got out, however, 5 women, including the bride did not make it in time.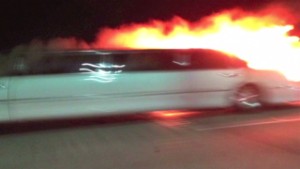 The heat was so strong it melted the back part of the limo. The passing cars could feel the heat even across 4 lane street. What caused the fire is still unknown. The first guess was that the fire started underneath the limousine or outside in the trunk. The investigators are trying to find out the reason the limo got fire and why it spread so rapidly.
So What Safety Steps Should Limousine Companies Take To Eliminate Accidents Like This?
We hope to never experience such a tragic event again. For prevention Elite Chicago Limo has set certain rules that all the limos should follow. These are the steps we have taken to ensure all of our Chicago limousines are ready to handle emergency situations.
• Emotion control is very important. We have trained our drivers to stay calm and help the passengers out of the vehicle.
• All limousines must have at least 2 fire extinguishers: 1 in the back trunk of the limo, 1 in the front in the drivers area.
• All limos must have tools to break the windows and cut the seat-belts. Also, the extinguisher could be used to break the windows.
• All drivers must have heat resistant gloves in the driver's area.
• Calling 911 is one of the most important things! Please call as soon as you detect any issues or get into the accident.
By following these steps we can minimize the chances of a tragedy. Passenger safety is most important to us!