My name is Stephanie Rolland. I know some of you might be having reserves about using Elite Chicago Limo and I understand completely. I had the same feeling at first, but only because they were a service I had never used before. I decided to give them a shot because I had a few girlfriends who wanted to go to a concert and we thought it would be cool to be driven around in a limo. Well there were about 6 of us who were in the limo. And all I can say is the experience we had when them was nothing short of great. We could not have asked for anything better.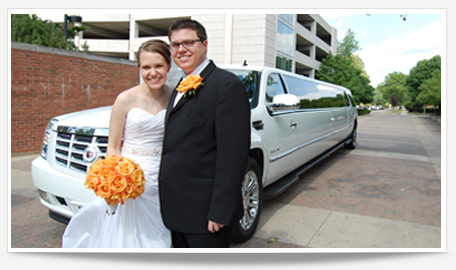 The limo we got had everything we needed inside of it in order for us girls to have a good time. It was stocked with plenty of alcoholic beverages. We did not go to the concert we wanted to get to immediately. We took some time to have fun in the rid. What we really liked about our experience was the driver. He was really a gentleman who was able to offer us some recommendations on bars we could go to before we went to the concert. After the whole experience was over he made sure to get us home without any problems. This was a big plus for us.
Of course during our experience we did not want to be driven around in something that was not going to make us look good, but that was not a problem when we use Elite Chicago Limo. The limo that picked us up looked very nice and it was completely clean. When we were initially picked up the driver came earlier than we expected, which is way better than some experiences we have had in the past.
The driver was well informed. We never really had to ask him any questions regarding streets. He seemed to know every street name as well as every traffic pattern in the Chicago area. We were able to get to where we wanted to go in no time.
The driver told us exactly when he was going to pick up up and where he was going to pick us up. This was good seeing as how the last thing us girls wanted to do is walk around tipsy wondering where the driver was. The driver also made sure to give me a call just to make sure we would meet in the same place. All I can say is, the level of service I got along with my friends was great.
To top it all off the driver did not mind our making some special request that he probably did not have to follow through with. For instance, we wanted to get our picture taken in front of the limo so we can post it on our social networking account. We asked the driver to take multiple pictures. We know this might have irritated him a little bit, but he did not let it show and he did not say anything about it. Plus the pictures he took came out really good.
All I can say is the experience we had with Elite Chicago Limo was very personal and it is the first service I am going to call when I am hoping to go out on the town again with some girlfriends. It was memorable and I cannot imagine another company would have had a driver that was so personable.  Never did we feel like we had to walk on eggshells for the driver.
Limo Service Provider: Elite Chicago Limo